8 Money Saving Tips for Families this Summer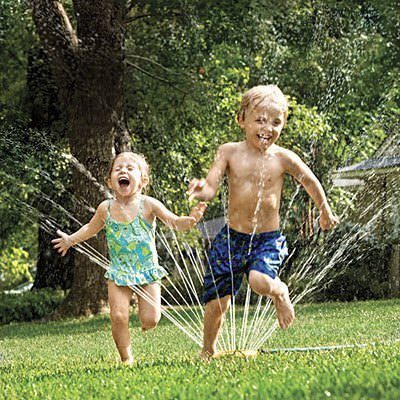 We all know raising kids can be costly, so we've come up with a handy list to save this summer. Here are a few tips to keep boredom at bay while sticking to a budget.
1. Go Camping
Some of the best family vacations take place just a few hours outside of the city. Avoid paying for sky-high airline tickets and resort fees by planning a camping weekend. Ontario has some of the most scenic conservation areas offering family-friendly campgrounds
. Get in touch with nature while making new summer memories at one of our Province's many campgrounds. To avoid disappointment, you can now book your campsite in advance at www.ontarioparks.com
2. Sell Stuff
Saving money is good, but making money is better! Planning a yard sale can be a great project for the whole family. Not only will you free up space that can be used for activities, you can put some of the money made from sales aside for a weekend away or a treat for everyone to enjoy. So instead of letting that bike your eldest has outgrown continue to collect dust, include it in your sale's inventory. Remember to price things correctly—check kijiji.ca to see what items are currently going for. You might surprise yourself! Don't forget the lemonade stand for the little ones!
3. Fuel Up for Less
Do you remember when gas was $0.40 a litre? Sadly, those days are gone, but you can find deals on gas near you by visiting www.gasbuddy.com. Just enter your postal code and pick from a list of pumps offering competitive prices. Before you tackle that highway traffic on the way to the cottage or the waterpark, save a few dollars while filling up. You'll be happy you did.
4. Clip Coupons
There are a number of websites that can help save you money on products or services. Sites like RetailMeNot.ca, bargainmoose.ca and OneSpout.com offer activities at reduced rates and sell promotional certificates. From saving on home renovation items at Home Depot, to discounted tickets at Great Wolf Lodge, you are guaranteed to protect your pocket without compromising the fun factor.
5. Keep Cool While Saving Energy
With the high cost of electricity, being cool can come with a hefty price tag. Although fanning ourselves incessantly might seem like the only solution, there are cost-efficient alternatives that will keep the heat at bay while keeping the dollars in our pockets. Simple things like blackout drapes, opening the windows to allow natural air circulation, and keeping the air off during the day can literally save you hundreds. Another fun activity that needs a comeback is the sprinkler—make sure you water your garden in the early morning. Attach the hose to the sprinkler around noon and let the kids go wild.
6. Eat Healthy
Healthy, organic foods can be pricey, however, the repercussions of eating processed foods that are high in saturated fats and sodium can cost you and your family a lot more in the long run. Toronto has a ton of farmers markets where you can snag great deals on fresh foods while helping our local economy. Remember, Farmers Feed Cities.
7. Fruit and Veggie Picking
An alternative to visiting a farmers market is picking your own produce—literally. There are a number of farms just outside of the city where you can harvest your own fruits and veggies. Get organic food for the fraction of the price while having the experiencing of picking it live from the vine. One of our favourites is Downey's Farms, which has a wonderful selection of seasonal goodies at fantastic prices. Visit www.downeysfarms.com for more details.
8. Last Minute Deals
With all the money you saved over the summer, you might find yourself having some extra cash for an end of summer getaway. Sometimes buying vacations or airline tickets at the last minute can save you anywhere from 50%-70% off your trip. Check out sites like RedTag.ca, SunWing.ca, iTravel2000.com, Kayak.ca or even Google flights to find the most up-to-date discounted prices on vacations. Make sure to keep an eye out for the resorts that let kids stay and eat for free, which adds an extra bonus to purchasing any vacation package. So get ready to pack your swimsuits and sunscreen in a pinch when you find that deal that to the Caribbean that is too good to pass up.