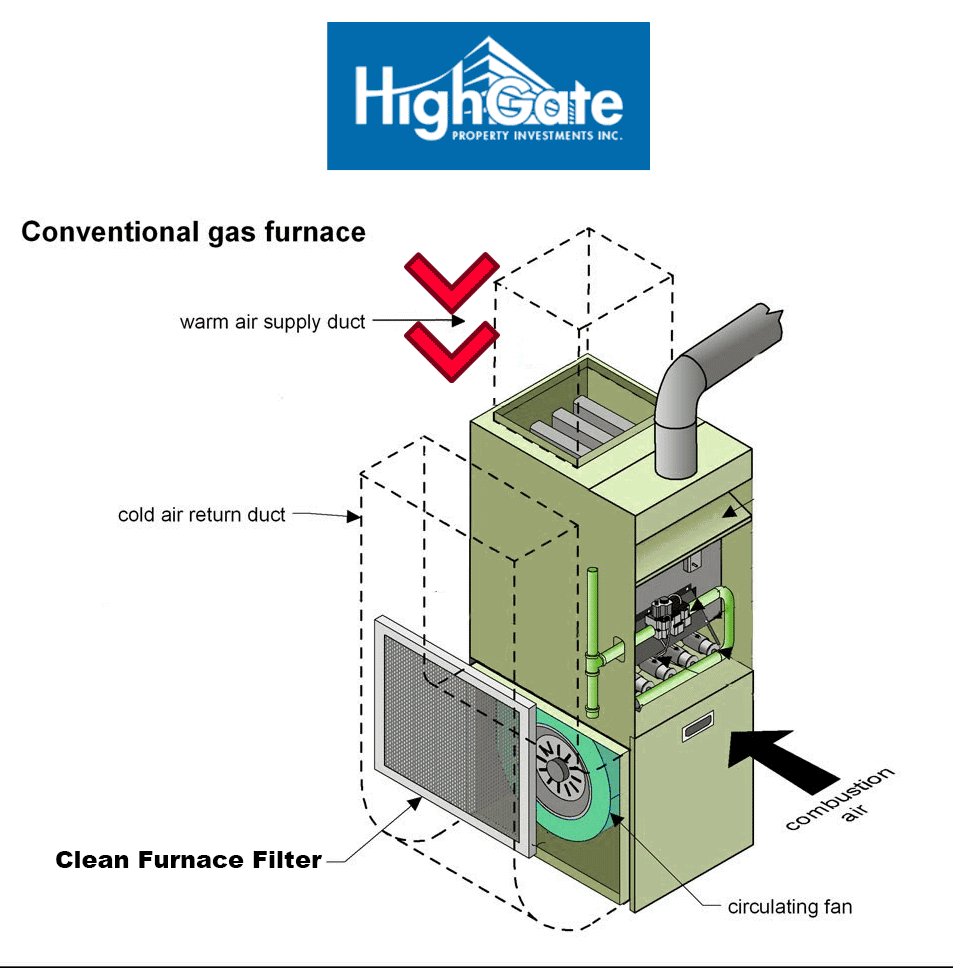 Contrary to what our weather might suggest, spring is only three weeks away. While many of us prepare our spring-cleaning checklist, we tend to overlook our home's heating, ventilation and air conditioning (HVAC) system.
An HVAC system plays a vital role in indoor air quality and essentially, our health. As Canadians, we spend the majority of the winter indoors and can generate a great deal of air pollutants just by occupying our home. Furnace filters can prevent contaminants such as dust, pet hair, dander, and chemicals from entering the ducts and circulating back into our living space. Over time, these contaminants build up, which not only reduces the filter's effectiveness, but also forces the heating system to work harder to warm your home.
Changing furnace filters regularly can significantly reduce the amount of harmful VOCs, mold and allergens that get released into our homes. In addition to the health benefits, there are financial benefits that come with the regular replacement of filters.
Here are just three examples of how a clean furnace filter can save you money:
Clean filters allow air to flow through the ducts of your HVAC system efficiently. Over time, debris accumulates on the filters and in the ducts, which reduces airflow. To compensate, your system must run longer to heat or cool your home, resulting in high utility bills.
By regularly changing your filters, you reduce the risk of an overheated furnace, which can lead to system damage and costly repairs.
Air filters can cost anywhere from $15–$30 and take minutes to replace. New furnaces on the other hand, are a bit on the pricey side—ranging from $5,000–$10,000 with installation.
Additionl Tips
If you are planning on changing your furnace filter yourself, take down its measurements before you head to the store—this will save you time and stress.
Another good idea is to keep track of the date you change the filter. Generally, filters should be changed every 60 days, but this can vary depending on your lifestyle.