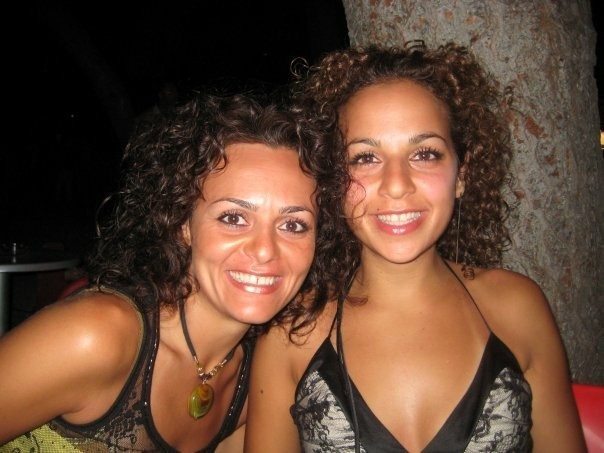 Our business simply wouldn't run smoothly without Bita. As the Maintenance Manager, she schedules and oversees all of the work our property management clients need done to their properties, from emergency services to full renovations.
From Toronto to Croatia and back again
Bita studied Interior Design at Sheridan College and then moved to Croatia for 11 years. In Croatia, her sister and her opened a language school to teach English, German & Italian. They worked with people in the war-town country that wanted to get back on their feet. Since tourism is a major industry in Croatia, language is really important. Bita's school taught essential language skills to people looking to rebuild their lives and start a new career. They would also teach English in big companies they had contracts with.
The more rewarding part of Bita's school was the social development projects they undertook voluntarily using their language training skills. This outreach included junior youth programs where the kids would attend for free and learn English while participating in different kinds of activities and trips. For outreach to adults who couldn't afford the school, volunteers would meet them for coffee and participate in other social activities – all conducted in English – to help them learn the language.
After her Croatian adventure, Bita moved back in 2010, and started working for Highgate in 2012.
Communicates with owners and tenants daily
In her role at Highgate, she communicates with owners regarding any maintenance or repairs required for their rental properties. She also responds to tenants as well – when a tenant sees problem, she will contact the owner and work out a solution. If it is something to do with a leak or a vital service she takes care of it right away (such as a disruption of water or heat). This kind of proactive attention to detail is one of the things that make our property management service so valuable to our clients.
On regular or emergency jobs, she dispatches our maintenance team or licensed technicians for repairs & diagnostics. She usually acts as Project Manager, ensuring that deadlines and standards are met in the performance of the work. She also keeps a close eye on project costs, consulting with property owners each step of the way to keep costs transparent and avoid surprises.
If she doesn't see that the work is being done, she gets on top of it. She'll get photos when the work is done and send them to the owner, and enter all project costs directly into the invoicing system so she can make sure they match up with estimates.
Bita's responsibilities don't stop with maintenance. Often, property owners need renovations done before renting a property out. Her training in Interior Design (not decoration, but design – that's an important distinction) enables her to read CAD drawings and communicate client needs to our crew and outside contractors in a way they can efficiently understand.
When asked about her experience at Highgate so far, Bita had this to say. "I really enjoy coming to work and the challenges – they keep me on my toes. I take every situation and turn it into an opportunity to learn, get more experience, and develop myself both in my career and as a person. We all have challenges – the most important thing to me is that I am becoming a better person each day. Dealing with tenants and clients is a great experience in dealing with people, and something that has to be approached with professionalism and sensitivity."
If you ever have a problem with your rental property, Bita is standing ready to help you fix it. Our clients rest easy knowing that is the case. If you aren't a client yet, contact us to find out how you can get Highgate – and more importantly Bita – on your team.